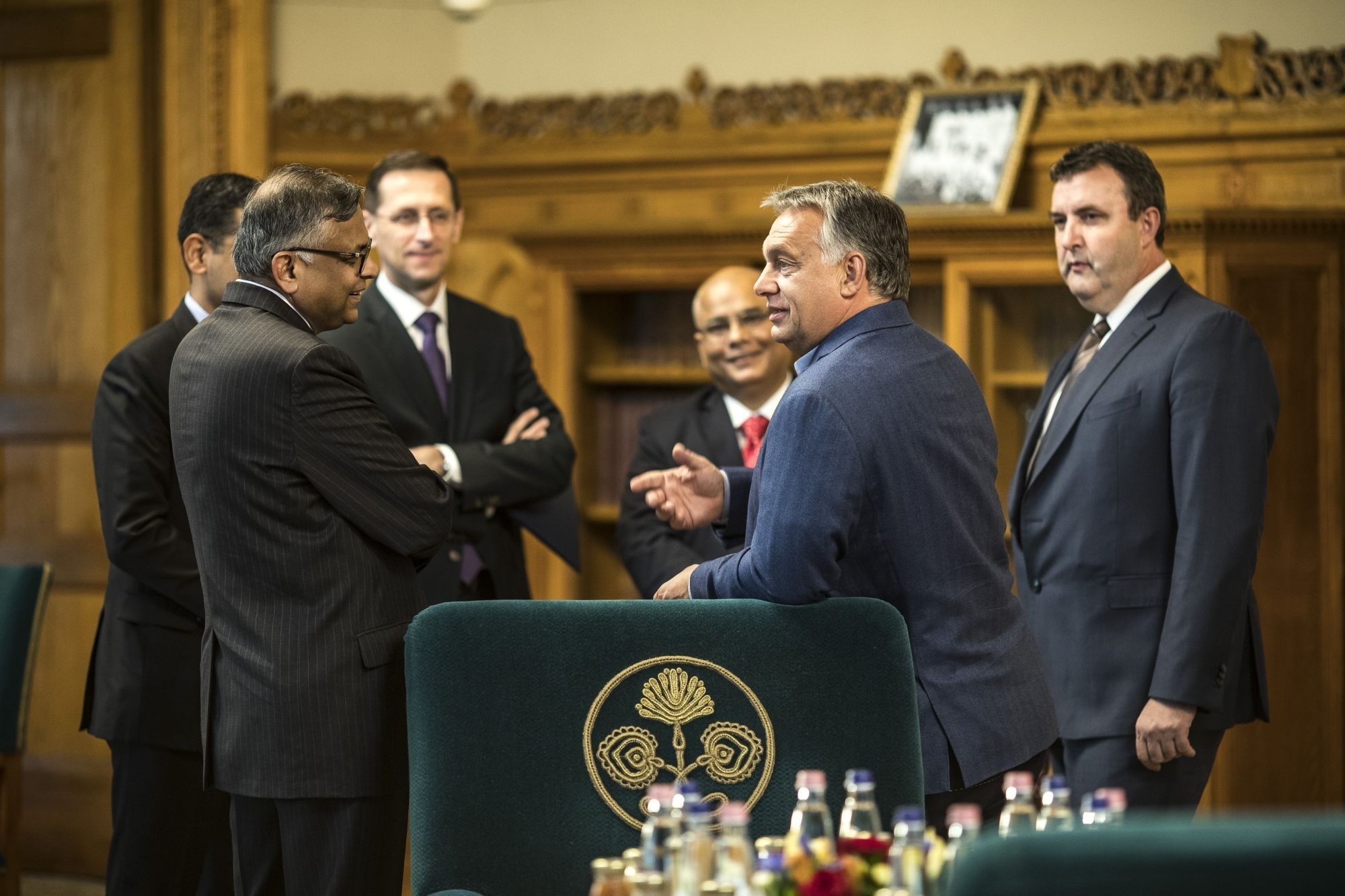 Viktor Orbán, Prime Minister of Hungary met Natarajan Chandrasekaran, Chairman of the Indian TATA Group in the Parliament on 27th September 2018. The parties reviewed, among other subjects, the developments in the Hungarian economy, the question of the vocational training and exchange of expertise.
Mihály Varga, Minister of Finance and László Palkovics, Minister for Innovation and Technology also participated at the meeting. It was declared that the success of Hungary in the field of economy provide a solid basis for deepening the cooperation with the largest private conglomerate of India, the TATA Group, that is active in several industrial sectors in 85 countries of the world.
Tata Consultancy Services has been a strategic partner of the Hungarian Government since 2013. According to the Prime Minister's Press Office, the educational programs provided by TCS are extremely beneficial for Hungarian experts, and will continue in the future.